12 years on from announcing plans to race at the Isle of Man TT, Honda had won the manufacturer's title in all five classes (50cc, 125cc, 250cc, 350cc, 500cc) by the year 1966. Having proven its technology in motorcycle racing to the world, Honda decided to end its nine years of involvement in World Grand Prix (WGP) racing and concentrate on the development of automobiles. In 1968, Honda ended its successful challenge to the Formula One series, and only competed in races such as the Daytona 200 miles race as a factory effort.
Throughout the 1970s, after Honda left the international racing world, WGP and other sprint races were raced mostly by two stroke machines. In WGP, as well as Daytona, Yamaha, Suzuki and Kawasaki's two stroke machines were largely successful and this trend influenced the Japanese championship at the same time. In this era, four stroke machines seemed as if they had lost their ground in the racing scheme, but in the production model based European endurance racing, the four stroke machines continued to be strong.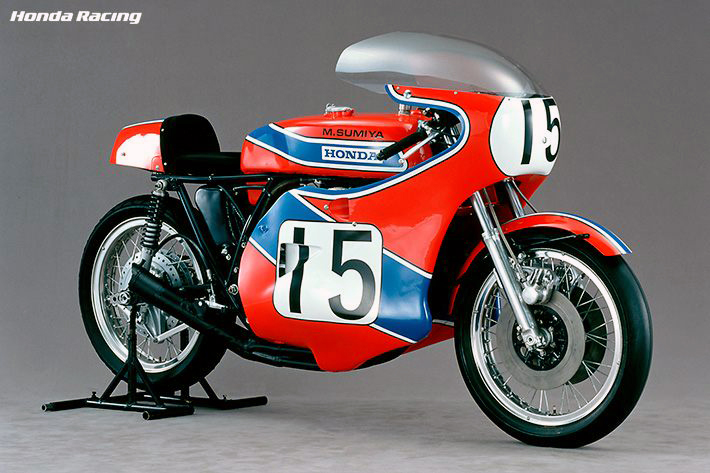 CB750 Racer (1973)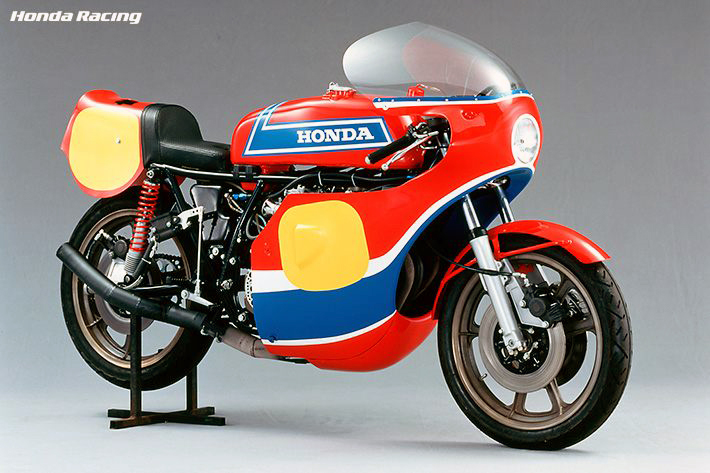 CB500R (1975)
Until Japanese straight four cylinder models such as the Honda CB750 FOUR and Kawasaki Z1 appeared, two cylinder machines such as Ducati, Moto-Guzzi and BMW were the main competitors in the European Endurance racing world. After powerful Japanese machines appeared in the 70's, racing became more exciting, attracting many new teams and cheering audiences, making the endurance racing widely popular. In 1975, endurance racing was upgraded by FIM (Fédération Internationale de Motocyclisme) to an approved championship. Raced by production models which had been tuned with ingenuity, these races were a stage to prove the potential of models available for the consumer. This made this category, named the European Endurance Championship, a popular race not only to watch but to race as well. Gathering many spectators and competitors, the Endurance Championship quickly became a popular and famous category. The Bol d'or 24 hours race was especially popular, drawing crowds close to 200,000, and was more popular than WGP at the time.
During this period, the 1973 Yom Kipper War (Fourth Arab-Israeli War) influenced the price and supply of oil. Sales of motorcycles and cars declined not only in Japan (which was experiencing the "Oil Shock" panic) but in Europe and the US as well. Nevertheless, even under these circumstances, it was still common to see large capacity Kawasaki models winning in the Endurance series, on European streets. This meant that victory in the European Endurance Championship was directly linked to the popularity and sales in the European market.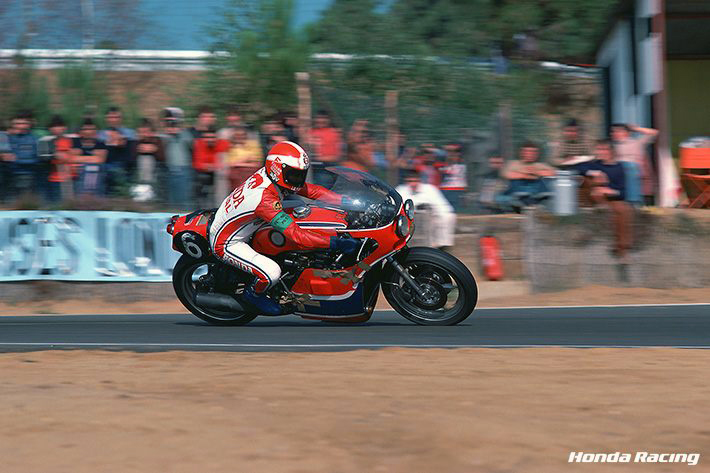 Hubert Rigal (1976 Bol d'or 24 hours)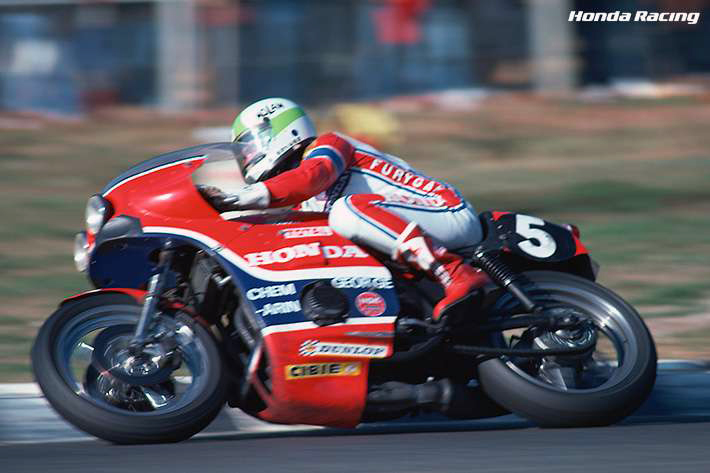 Alex George (1976 Bol d'or 24 hours)
Honda at this time was concentrating on automobile development and had not released any large capacity sports model motorcycles since the legendary OHC four-cylinder CB750 FOUR. European motorcycle fans were more attracted to the DOHC Kawasaki Z1 than, by that time classic, OHC Honda. There were local dealer teams in France and the U.K. who were challenging this race, but the so-called Endurance King, Cidemm Kawasaki was strong and had won the Bol d'or 24 hours for two years in a row, in 1974 and 1975.
The lack of a competitive production model and the success of Kawasaki had weakened Honda's position in Europe and the brand was losing its appeal. The local dealers were in a difficult situation and requested the main office in Japan to produce a machine to compete in the marketable Endurance Championship and win.